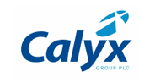 The Calyx Group and its subsidiaries were placed into administration on 3 September 2010 with the appointment to the UK and Northern Ireland entities of Joint Administrators Geoff Rowley and Phil Armstrong, partners at FRP Advisory LLP, the restructuring, recovery and insolvency firm.
The Irish entities within the Calyx Group have been placed into receivership, with the appointment of Tom Kavanagh of Irish insolvency practice, KavanaghFennell.
No redundancies have been made and the group, which supplies managed ICT services from operations in the UK and Ireland, will be traded as a going-concern while a buyer of the business and assets is sought in very short order.
Commenting on the case, Geoff Rowley said: "Though Calyx Group has an annual turnover of around £75m; it was carrying a debt on the balance sheet in excess of the annual turnover. The group went into administration after it was unable to repay a secured creditor."
Calyx Group employs more than 500 staff based in the UK, Northern Ireland and Ireland. The business has been trading under the Calyx brand since 2002, following the management buy-out of the voice, data and training businesses of Alphyra Plc. Calyx floated on AIM in 2004, but the group was taken into private ownership again in 2007.
"The group has a solid reputation and a good customer base," continues Rowley, "as such we're hopeful of finding a trade buyer. While we undertake this exercise, the business will continue to run as normal, with no interruption to customer service."
Interested parties in the UK business and assets should contact Alastair Massey, FRP Advisory, on +44 (0)207 467 4279.
Interested parties in the Irish business and assets should contact Tom Kavanagh, KavanaghFennell on +353 (0)1 206 0800.