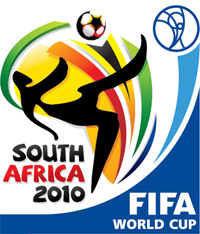 Astonishingly, Spain has never progressed beyond the quarter final stage of the World Cup since they finished fourth in 1950.  Despite the strength of their domestic league and European triumphs for Real Madrid and Barcelona, Spain are one of international football's perennial underachievers and couldn't even mount a challenge at their own World Cup in 1982.
However, this time round, things look different.  They are reigning European champions, top of the FIFA rankings and are on a run of form that is the envy of every other nation in the world.
Could this finally be Spain's year?  The bookmakers think so.  According to Paddy Power who offer a range of World Cup odds Spain are the 4/1 favourites to lift the World Cup in Johannesburg on July 11th.
There are many, many reasons why Spain are the bookie's favourites.  Firstly, there is the small matter of their terrific form.  Between 2006 and 2009, Spain broke the world record for the most international matches undefeated when they won 32 out of 35 matches in an extraordinary run which was finally ended with their 2-0 defeat to the USA in the 2009 Confederations Cup semi-final.
This run included another world record of fifteen consecutive wins and Spain also had a 100% record in World Cup qualifying.
Of course, this period also included another reason Spain are the favourites in South Africa; their European Championships win.  A criticism often levelled at the Spanish is that they fail to perform to their potential at a big tournament.  The failure to beat teams including Nigeria, Paraguay, Northern Ireland and South Korea at recent World Cups is used to back up this evidence.
However, Spain threw off this 'big match' hoodoo with their 1-0 win over Germany in the final of Euro 2008.  With an international trophy in the bag, the same group of players should believe they can win in South Africa.
And then, of course, there are the players.  The Spanish squad reads like a Who's Who? Of international football, from Iker Casillas in goal, through Xavi, Andres Iniesta, Cesc Fabregas and David Silva in midfield to David Villa and Fernando Torres up front.  Considering they can then add Carlos Puyol, Marcos Senna, Xabi Alonso, Sergio Ramos and Dani Guiza to the equation, it's clear they have a formidable side.
So, with the kind draw they have been handed (Honduras, Chile and Switzerland await in Group H) it looks like the World Cup Betting markets offered by Paddy Power might have got their 4/1 favourites spot on.