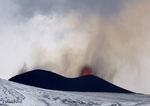 Iceland's flagship airline company, Icelandair, is currently offering customers the opportunity to fly to Iceland and observe the extraordinary beauty of the recent volcanic eruption in the south of the country. The airline company is also offering tailored vacation packages, allowing you to design your very own break in Iceland – providing the perfect chance to come and experience the beauty of mother nature.
The Icelandair 'Build Your Own' offer allows you to tailor your very own vacation by selecting everything from accommodation to day tours, and excursion trips to outdoor activities. Building your own package deal allows you to meet all your own requirements and create the most enjoyable Iceland experience for you.
Also, in addition to the recent Iceland volcano eruption and surrounding volcanic activity, the current exchange rate allows you to take advantage of the incredible low prices and indulge in some guilt-free shopping. Reykjavik's main shopping street, Laugavegur, hosts numerous quality shopping outlets selling unique Icelandic products, as well as various restaurants serving delicious gourmet Icelandic cuisine.
Icelandair is one of Iceland's longest established companies, connecting the world to Iceland for over 70 years – currently flying to twenty-three destinations worldwide.
Further details about volcanic activity and vacations in Iceland can be found at www.icelandair.us