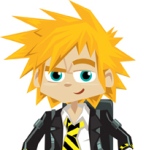 Becta, the government's agency for technology in education, and the National Education Network (NEN) recently crowned Bilton Junior School in Rugby as the first ever Next Generation Learning National Schools Quiz winners and 'Britain's Brainiest School'. The online interactive competition involved 380 primary schools and 7,200 pupils up and down the country competing simultaneously in the battle for the title and prizes.
The nationwide quiz took place the week before last and saw thousands of school children, aged between eight and nine, compete for the chance to win up to £3,000 worth of ICT education equipment or training for their school. Bilton Junior School in Rugby won the title of 'Britain's Brainiest School', whilst Ben Stoley of Stoke Park Junior School in Southampton took 'Best Individual'.
The quiz was an exclusively online event, covering curriculum areas such as history, science, citizenship, numeracy and literacy. Questions were provided by a series of high profile national partners, who include the Historic Royal Palaces, Natural History Museum, Science Museum, Guide Dogs for the Blind and Birdseye and the relevant subject associations.
"We were delighted to see so many schools from across the country taking part in the first ever online National Schools Quiz and embracing the potential that technology offers. Becta believes that integrating technology across the entire curriculum is essential to making lessons and learning more enjoyable and rewarding. This quiz is a great example of how technology can be used to help inspire and excite learners up and down the UK," said Stephen Crowne, Chief Executive of Becta.
Becta aims to promote and implement the productive and innovative use of technology throughout the teaching and learning process. The Next Generation Learning campaign encourages the move towards the innovative use of media and communication technologies in order to create a more exciting, rewarding and successful experience for learners of all ages and abilities.
Becta's Next Generation Learning Charter is a simple way for schools to publicly show its commitment and progress towards the use of technology in teaching and learning. Launched in January 2009, the Charter process leads and supports schools on a four-stage journey towards excellence in ICT usage, showing that the whole school has been transformed by their use of ICT in education.
Detailed information about Becta and the Next Generation Learning campaign and charter can be accessed at www.nextgenerationlearning.org.uk/nsq