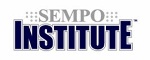 The Search Engine Marketing Professional Organization (SEMPO) this week announced the results of its 2010 Board of Directors election. The 13 newly elected Board members will begin their two-year term on March 18, 2010.
The SEMPO Board of Directors consists of 13 individuals, 7 of which are new to the organizations board and 6 who have been reelected to continue their services. The newly elected Directors will serve a two-year term, remaining on the Board until 2012. Board officers, will be elected later in March by other Board members. SEMPO's 2010 Board of Directors includes:
Chris Boggs, Director, Search Engine Optimization, ROSETTA.
Massimo Burgio, Founder, Chief Strategist, Global Search Interactive.
Bruce Clay, President, Bruce Clay, Inc.
Dave Fall, SVP Product and Operations, Clickable, Inc.
Rob Garner, Strategy Director, iCrossing.
Mike Grehan, VP and Global Content Director, Incisive Media.
Kristjan Mar Hauksson, Director Search, Owner, Nordic eMarketing.
Motoko Hunt, President, Japanese Search Strategist, AJPR.
Kevin Lee, CEO, Didit.
Dmitriy Minenko, Online Specialist, Search Engine Marketing, Tourism British Columbia.
Jeffrey Pruitt, CEO, Acendant.
Margaret Willette, Search Marketing Manager, Intuit.
Michael Y. Xu, SVP, Beijing Gridsum Technology Co., Ltd.
SEMPO Chair of the Board Jeffrey Pruitt said, "Congratulations to our newly elected Board! And a big thank you to the many talented search marketing people who ran for a seat on the Board. It's gratifying to realize there is a wealth of professionals with a serious commitment to SEMPO. With this new Board, SEMPO will get a new burst of energy to continue its research and build upon its initiatives."
SEMPO is a global non-profit organization serving the search engine marketing industry and marketing professionals engaged in it. Its purpose is to provide a foundation for industry growth through building stronger relationships, fostering awareness, providing education, promoting the industry, generating research and creating a better understanding of search and its role in marketing.
Further details on SEMPO and joining the organization can be found at www.sempo.org
Contact
SEO-PR for SEMPO
Greg Jarboe
978-549-9537
pr@sempo.org