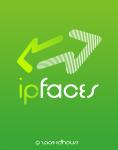 The iPFaces framework that has recently been released is designed to simplify the creation of native, form-oriented network applications for mobile devices. Its usage allows the programmer to focus on design and functionality and save hours of programming a mobile platform itself. Why? iPFaces transfers the entire application logic to central application server level.
Mobile applications are adapted to the design and control style of the specific mobile platform. The iPFaces application provides the end users with higher user comfort and overall user-friendliness, both at a professional level. Simple usage of advanced mobile functions (GPS localisation, use of integrated camera, compass and many others) is an important part of the iPFaces solution.
Knowledge of the specific platform is often required for programming of applications for mobile devices, as well as being familiar with the programming code and development environment. Devices using the same platform often differ, as even two versions of firmware for the same device can. Mobile applications programming and testing is a frequent nightmare for most developers.
The use of iPFaces avoids the programming of the mobile client completely. All the developer has to do is install the general iPFaces client to the mobile device in the standard way and file the address of the iPFaces server upon its first launch.
This fully functional, stable and tuned application supported by all mobile platforms is totally free. Besides that, the entire solution ensures easy distribution of the client application to its end users. To top it all, Edhouse, the iPFaces creator, provides special libraries for iPFaces support for programming in ASP.Net, Java and PHP web technologies.
Compatibility between device versions, developer user-friendliness and the simplicity of application version changing and editing are only some of the features iPFaces has to offer. For more information, visit their website at www.ipfaces.org
Edhouse is an IT company that provides a huge range of flexible and optimised solutions in consulting and developing software technologies.