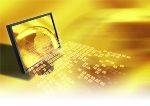 SecurStore Opens New Doors in London
SecurStore, the online data backup and recovery specialist has today opened the doors to its brand new premises at West London's high profile Stockley Business Park. The new prestigious offices are ideally located for direct access to the centre of London, as well as opening up the M4 corridor and the South East region. With Heathrow so close by, this is also a strategic move for the company enabling more convenient access to new and existing customers across the UK, Europe and the US.
As a cloud backup and recovery provider, SecurStore compresses and de-duplicates data providing highly efficient and cost effective secure data backup. Data can be prioritised and backed up to a two tier storage model so less important data can be archived at a lower cost ensuring long term business efficiency and sustainability. The data backup process happens automatically to a customer defined schedule, removing the risks of human error associated with older backup procedures. But it's all about recovery not just backup and SecurStore can recover any part or all of a customer's critical data online at any time.
SecurStore provides backup and recovery to customers with multiple sites, operating systems, applications, mobile workforces and virtualized environments. It really doesn't matter how simple or complicated a customer's IT environment is as the service is entirely tailored to each and every customer.
"It's been an exciting start to 2010 for SecurStore," explains Alexander Eiriksson COO SecurStore. "Our new office opening is a significant milestone for the business and reflects how our business has grown and continues to develop. The back-up and recovery technology from our technology partner Asigra has just been recognised as one of the 100 Coolest Cloud Computing Products for 2010 by CRN. With this kind of endorsement, our new offices and new customers coming board, we're looking forward to a successful, safe and secure 2010."
About SecurStore
Established in 1991, SecurStore delivers a flexible, secure backup and fast recovery online service with 24/7 support. Data is compressed and de-duplicated to ensure that the minimum cost is incurred, regardless of how much data you have.
The automated and managed online backup and recovery system is suitable for any type and size of business where backup, fast recovery and security is required.
SecurStore's online backup and recovery service is based on five key elements: Security, Compliance, Automation, Recovery and Stability. To find out more about why our customers trust SecurStore, please visit www.securstore.com