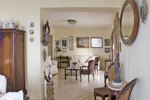 HostelBookers wciąż oferuje hostele na Kubie, w Syrii i Birmie, w miejscach odrzuconych przez głównych konkurentów portalu w sektorze ekonomicznego zakwaterowania.
Dzięki zmianie w prawie własności, portale HostelWorld i Hostels.com przestały oferować hostele w pewnych lokalizacjach "zakazanych" dla prowadzenia działalności przez politykę zagraniczną US.
HostelBookers, jako firma brytyjska, podejmuje trend i kontynuuje zapewnianie najbardziej ekonomicznego zakwaterowania w Syrii, Związku Myanmar i na Kubie.
Podczas gdy podróżowanie do niektórych miejsc może powodować dylematy etyczne, te inspirujące kraje wciąż posiadają niebywały urok dla indywidualnych turystów. Portal HostelBookers odpowiada na to zapotrzebowanie na bardziej wyjątkowe podróże i oferuje najlepsze hotele w każdym miejscu docelowym.
Kuba
Kuba jest zupełnie wyjątkowa. Ta tropikalna wyspa oferuje otoczone palmami plaże oraz sporty wodne tuż obok tętniącej życiem kolonialnej Hawany, parnej i tonącej w dźwiękach salsy, z podupadłymi budynkami kolonialnymi i drapaczami chmur starej daty.
Podróżni zatrzymujący się w Havana hostel poznają ulice pełne jaskrawych amerykańskich samochodów Buicka, psychodelicznych wizerunków Che Guevary i kawiarenek, gdzie starsi mężczyźni grają w karty i palą kubańskie cygara.
Syria
Jak wiele krajów Bliskiego Wschodu, Syria jest o wiele bardziej bezpieczna i kosmopolityczna niż się powszechnie sądzi.
W tym tętniącym życiem kraju historia starożytna miesza się z codziennym pośpiechem – miejscowi piknikują przy zniszczonych zabytkach, a ulice są istną mieszanką osłów, rowerów i amerykańskich taksówek z lat 60. Każde z miast może pochwalić się cytadelami, relaksującymi łaźniami hamman i tradycyjnymi targami suk.
Syria jest pełna zabytków umieszczonych na liście Unesco, od starożytnego Damaszku (jednego z najwcześniej zamieszkałych miast na świecie) po greckie ruiny Palmyry w pustynnej oazie. Inne konieczne do zobaczenia zabytki to niesamowite Martwe Miasta – opuszczone osady bizantyńskie pozornie zapomniane przez resztę świata oraz zamki sięgające pamięcią czasów krucjat. Dostępne hostele w Damaszku, Aleppo i Palmyrze, zdecydowanie ułatwiają podróżowanie po kraju.
Myanmar / Birma
Podróż do Birmy to dla niektórych turystów decyzja o podłożu etycznym, ze względu na reżim. Lecz ten kraj to w rzeczywistości zakątek oddalony od często przemierzanych szlaków Południowo-Wschodniej Azji, z brytyjskimi budynkami kolonialnymi, łodziami parowymi pokonującymi rzeki oraz skrzypiącymi autobusami, które zmagają się z dziurawymi drogami.
Kraj szczyci się wieloma mistycznymi miejscami – od 4 000 buddyjskich świątyń w Bagan leżących nad brzegiem rzeki po wioski na wodzie i spokojne klasztory w Inle Lake. Podróżni mogą zatrzymać się w Yangon hostel, w byłej stolicy z głównym lotniskiem międzynarodowym i Pagodą Shwe Dagon – najważniejszym przybytkiem religijnym w kraju.