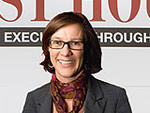 Oslo, 31. oktober 2009 – FIRST HOUSE, et nytt norskeid og kompetansetungt rådgivningsselskap innen finansiell og politisk kommunikasjon, styrker laget med ytterligere ressurser og seniorkompetanse. Fra årsskiftet blir kommunikasjonsfirmaet MonsenHejna, som har spisskompetanse på finansiell og corporate kommunikasjon, en viktig del av FIRST HOUSE.
Etter MonsenHejnas inntreden, vil FIRST HOUSE sitt team på finansiell kommunikasjon telle åtte personer. FIRST HOUSE vil etter dette omfatte 12 rådgivere og prosjektledere. Trolltind og MonsenHejna hadde i 2008 en samlet byråinntekt på 16 millioner kroner. Ingen av virksomhetene har tilbudt rådgivning innen politikk, samfunn og næringsutvikling til sine kunder. FIRST HOUSE vil således bidra til å utvide begge virksomhetenes kompetanse og tilbud.
– MonsenHejna står for kvalitet, og nøkkelfolkene i dette selskapet er noen av bransjens mest erfarne og anerkjente rådgivere på sine felt. Vi er glade for at dette miljøet blir en del av FIRST HOUSE. Med MonsenHejna på laget tar vi et nytt og viktig skritt på veien til å bygge et kraftsenter innen våre to satsingsområder, finansiell kommunikasjon og politisk kommunikasjon/næringsutvikling, sier Bjørn Richard Johansen, som er initiativtaker og styreleder i FIRST HOUSE.
– Vi vil tilby bistand med alle typer kommunikasjon for bank- og finansbransjen, samt rådgivning innen IR og finansmarkedskommunikasjon for børsnoterte selskaper, kommunikasjonsrådgivning ved oppkjøp og fusjoner, maktkamper, samt ved børsintroduksjoner, i tillegg til generell omdømmeforvaltning, sier Per Bjørkum, som skal være leder for finansiell kommunikasjon i FIRST HOUSE. Han er tidligere Reuters-redaktør og daglig leder av Trolltind Kommunikasjon, som var en av Gasellevinnerne i 2008.
Leif Monsen er en av veteranene i kommunikasjonsrådgivningsbransjen. Han har vært rådgiver i 20 år, og før dette var han informasjonsdirektør i Storebrand og banksjef i Bergen Bank. Han etablerte Monsen & Co som på det meste talte rundt 30 medarbeidere. Selskapet var et av bransjens mest lønnsomme, og ble i 1999 solgt til Grey Global Group. Virksomheten omfattet de fleste områder innenfor kommunikasjonsfaget, og på finansmarkedskommunikasjon var selskapet markedsleder. Leif Monsen og hans kolleger har deltatt som rådgivere i flere av Norges største fusjoner, oppkjøp og børsintroduksjoner. I 2006 sluttet Leif Monsen i selskapet sammen med blant andre daglig leder Kari Holm Hejna. Hejna har vært rådgiver i 10 år. Før dette var hun finanssjef og IR-ansvarlig i Gresvig. Siden 2006 har de to drevet MonsenHejna, et selskap som i dag har fire medarbeidere og en årlig byråinntekt på vel 8 millioner kroner.
– Vi har vurdert ulike alternativer for vekst. Strategien bak FIRST HOUSE tiltaler oss veldig. Sammen skal vi bygge et attraktivt og toneangivende miljø ved å forene ressurser og kompetanse fra finans, næringsliv og politikk. Vi gleder oss til å bli en del av et nytt, norskeid miljø med klare vekstambisjoner, sier Leif Monsen.
– FIRST HOUSE har noen av bransjens sterkeste navn i partnerskapet, og vi ser at vi sammen vil skape et miljø som byr på en unik og komplementær kompetanse. Allerede fra starten av har vi et sterkt team på finansiell kommunikasjon. I et større miljø, som også inkluderer ekspertise på blant annet politiske prosesser og næringsutvikling, vil vi få ytterligere ressurser både for eksisterende og nye kunder, sier Kari Holm Hejna.
Både Leif Monsen og Kari Holm Hejna vil inngå i partnerskapet i FIRST HOUSE. I tillegg vil rådgiver Steinar Flaa (38) og prosjektleder Kristin Ebbesen (48) fra MonsenHejna bli en del av det nye selskapet.
Etter at MonsenHejna nå går inn i FIRST HOUSE har selskapet følgende partnere:
Bjørn Richard Johansen (44), strategisk rådgiver, SpareBank 1, tidligere kom. direktør i BNbank og viseadm. direktør i Burson-Marsteller
Kari Holm Hejna (46), daglig leder MonsenHejna
Leif Monsen (59), styreleder og rådgiver i MonsenHejna
Per Bjørkum (45), daglig leder, Trolltind Kommunikasjon
Jan-Erik Larsen (46), tidligere statssekretær på Statsministerens kontor
Bjarne Håkon Hanssen (47), tidligere statsråd i Helse- og omsorgsdepartementet (avventer oppstart i FIRST HOUSE til etter avsluttet karantene som skal behandles av karanteneutvalget)
Ketil Lindseth (32), tidligere statssekretær, Helse- og omsorgsdepartementet (avventer oppstart i FIRST HOUSE til etter avsluttet karantene som skal behandles av karanteneutvalget)
Pressekontakt FIRST HOUSE:
Bjørn Richard Johansen; initiativtaker og styreleder, mobil 47 800 100, e-post: bjorn.richard.johansen@firsthouse.as
http://www.firsthouse.as