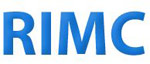 Allen McCaskill, Senior Director of Media for Ericsson Worldwide and also Head of UK TV and Media Practice, has over twenty years experience in leading commercial digital developments and will be a keynote speaker at the forthcoming Reykjavik Internet Marketing Conference, taking place in March 2010.
Allen McCaskill is a senior consultancy expert with commercial acumen from proposition development to successful delivery, predominately from within the broadcast, media, mobile and internet sectors. He also has strong business development, account and commercial management experience underpinned with more than a decade of managing large multi-disciplined teams including sales, accounts, software developers, information architects, marketing and PR.
McCaskill was suppose to speak at the previous RIMC conference last year but was unable to attend. However, he will be a keynote speaker at the upcoming conference and is expected to focus on key issues facing those using Mobile as a part of their marketing efforts and other new media. He will also discuss how the industry can embrace the opportunities and overstep technological barriers facing traditional marketers when adding the opportunities of the new media landscape.
In addition to McCaskill, there are a number of other well respected speakers confirmed for the RIMC 2010 conference including, Allan Dick, Jr. Chief Marketing Officer & Senior Plumbing Evangelist, Gene Ehrbar, Founder and CEO at Anomaly, and Jenny Leahy, adCenter Community & Content Manager for Microsoft, who has worked on several of Microsoft's largest Web properties. Final line-up will be announced in November.
RIMC is organised by Nordic eMarketing. The annual Reykjavik Internet Marketing Conference and EXPO (RIMC) is scheduled to take place on the 12 March 2010 in Reykjavik, Iceland, in the Smaralind Conference Center.
Among past speakers: Chris Sherman (Search Wise), Bill Hunt (IBM), Dennis Mortensen (Indextools), Adam Lasnik (Google), Mel Carson (Microsoft), Mark Killingley (NFL), Ben Chapman (BBC), Rand Fishkin (SEOmoz), Andy Atkins Kruger (Webcertain), Anne Kennedy (Beyond Ink), Dixon Jones (Receptional), John Riccardi (Yahoo) and more.
Reykjavik Internet Marketing Conference is an International event that attracts between 250 – 300 guests from around the world.
For more information about the conference visit http://www.rimc.is/en
For more information contact:
Haraldur Fridgeirsson
Conference manager
rimc [at] rimc.is
Tel.: +354 5409500
www.rimc.is