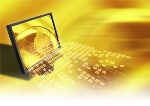 Over the past 12 months the amount of sites that Asigra's Hybrid Cloud Backup platform is protecting has doubled, now exceeding over 100,000 sites. In addition, the cloud backup and recovery software vendor reports that a 500-partner milestone has also been reached and the success of this can be accounted for by its solution's ability to reduce backup complexity.
Asigra Hybrid Cloud Backup and Recovery platform is SecurStore's preferred choice of software as it supports computer system growth with grid-based scalability and backup data is de-duplicated, compressed and encrypted at protected sites, before it is transported over the wide area network, to provide optimal security, efficiency and performance.
"We are committed to delivering a best of breed solution that enables customers to protect and restore vital enterprise information that is located throughout all organisational computing systems, providing measurable value in cloud-based backup and recovery," declares the chief executive officer at Asigra, David Farajun.
The National Cowboy & Western Heritage Museum in Oklahoma City, U.S.A chose the cloud-based backup and recovery solutions of Asigra to protect its valuable data from disaster in order to meet its requirements.
Further information about the online data backup and protection service can be found here