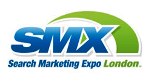 Conference for experienced search engine marketers expands, SMX Advanced London scheduled for May 2010; SMX Advanced Seattle event dates set for 8-9 June 2010
London – 13 October 2009 – The producers of Search Marketing Expo announced dates for SMX Advanced in 2010, including the addition of a London edition of the search engine marketing conference.
For the first time in 2010, SMX Advanced will be produced in London on 17-18 May at the newly renovated Grand Connaught Rooms, Covent Garden. SMX Advanced London will be produced in association with specialist business event producer Rising Media.
SMX Advanced Seattle will be held 8-9 June at the Bell Harbor International Conference Center in Seattle, WA. SMX Advanced has been enthusiastically supported by the search marketing community since its debut in 2007; the conference has sold out each year.
"SMX Advanced's unique format has been very successful in Seattle. Adding London is ideal, given its sophisticated search marketing community," said Danny Sullivan, SMX Advanced program chair. "Topics at Advanced are discussed at a very high level, so there's no slowing down to bring beginners up to speed. This format isn't for everyone, and we have other conferences that address the needs of beginners, but experienced search marketers have embraced Advanced enthusiastically," he added.
About Search Marketing Expo and Third Door Media
The Search Marketing Expo – SMX conference series is produced by Third Door Media, Inc. Third Door Media's mission is to empower internet and search marketing professionals by providing trusted content and community services they need to be successful. Search Marketing Expo conferences are held around the world and include: SMX West (Santa Clara, CA), SMX East (New York City) SMX Advanced (Seattle, WA and London, England), SMX Munich, SMX Stockholm, SMX Sydney and SMX Toronto.
Third Door Media publishes Search Engine Land, the leading search marketing news and analysis site. The company also produces Search Marketing Now, a lead-generation marketing solution for suppliers of SEM-related products and services, and operates Sphinn.com, a social news site that allows search and internet marketers to share news stories, participate in subject-specific discussion forums, and build their professional networks.
About Rising Media
Rising Media is a specialized media company focused on the production of business technology-related conferences and exhibitions. Rising Media currently produces events in the US, Canada, Brazil, UK, Germany, Sweden and Spain. www.risingmedia.com