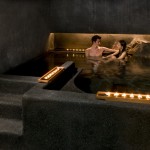 Staying at a hotel in the centre of Reykjavik allows you the chance to stay out late, enjoy the culture and get a good night's sleep in the heart of the action without worrying about buses or expensive taxi rides.
Reykjavik Center Hotels is a company offering an eclectic assortment of different high quality hotels right in the middle of Reykjavik, Iceland's lively capital city. Each Center Hotel is proving a popular choice as excellent airline deals and a favourable exchange rate are making Iceland a more affordable destination than ever.
The Center Hotels chain consists of five very different downtown Reykjavik accommodations, each with a different environment and a different style in different neighbourhoods – but all in the city centre and surrounded by shops, restaurants, bars, museums and galleries.
Hotel Plaza is a subtle and comfortable newly refurbished hotel right in the heart of the old town. Hotel Plaza provides modern uncomplicated luxury with excellent service and an even better location.
Reykjavik Hotel Klopp is just a short hop from Laugavegur, the main shopping street and on the edge of an unpretentious neighbourhood. Newly refitted with wooden floors and plush upholstery, the top storeys also enjoy Reykjavik's gorgeous sea views. Hotel Klopp is also proud of its 40-person conference room, available at reasonable rates.
Hotel Skjaldbreid is the smallest Reykjavik Center Hotel and embodies the ideal chilled-out haven right on Reykjavik's main shopping street. Hotel Skjaldbreid is a sunny and cheerful classically designed hotel, surrounded by excellent bars, cafés and restaurants on all sides. The comfortable communal lounge offers a bright and airy place to read the paper, enjoy free tea and coffee and strike up conversation with fellow travellers.
At the other end of the scale, Hotel Thingholt (on the edge of the artistic Thingholt neighbourhood) is a Reykjavik design hotel that uses Icelandic nature and folklore as inspiration for a sumptuously unique accommodation experience.
No less special is the newly opened Scandinavian boutique hotel called Hotel Arnarhvoll. Aside from the stunning sea views and unforgettable atmosphere, Arnarhvoll's Panorama Restaurant might also be one of the best and most ambitious restaurants in Iceland.
For further information on hotels Reykjavik has to offer, visit www.centerhotels.com