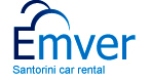 Emver car rental is a leading rent a car agency based on the Greece island of Santorini announcing great fun and relaxing tour guide service for visitors along with its car hire service.
Santorini, Greece, May 19, 2009 -The leading Santorini car rental company is pleased announce its comprehensive private tour guide service for the visitors coming from all end of the world to the Greece Island of Santorini. Now under one-umbrella visitors can get both tour guide and rent a car service from Santorinicarhire.com at great online discount prices. Visitors can take the benefit of both the services that can be found from its online booking site at www.santorinicarhire.com.
Santorini is beautiful island in Greece often famed as the magical and dramatic island with so many things to do and see. Visitors can take the help of a private tour guide more easily from Emver car rental agency by booking a guide online at a discount of 10%. A nice and professional Greek as well as English-speaking tour guide can make one's Santorini tour full of fun and informatics.
With Emver custom tour guide service www.santorinicarhire.com, the travelers can expect a nice, relaxing and enjoyable tour that will allow them to experience the magical island of Santorini. The Emver tour guide can be one's nice business interpreter and shopping assistant in Greek island of Santorini. The visitors' can experienced the Santorini more closely by having thorough knowledge on it's long history and rich culture with Emver tour guide service.
With Emver tour guides the visitors can be treated as guest and have more fun with excellent Santorini sight seeing attraction as per one's choice and preference where the visitors don't want to miss anything. All the tour guides are professionally licensed English and Greek speaking guides
Emver car rental Santorini also offers excellent range of rental cars for hire. Along with tour guide a traveler can hire a luxury car from Emver car rental to explore the Santorini Island thoroughly with more relaxing. The Emver tour guides and Drivers are well versed in English to communicate with tourists. The Emver-guided tours are full of fun and entertaining which can be found only at www.santorinicarhire.com.
About Emver Car Rental :
Emver is a car rental company based on the scenic Greek island of Santorini. Established in 2000, Emver has placed its focus on ensuring that we provide the highest level of car hire service and safety to our customers around the Santorini Island.
Whether you are searching for a vehicle for leisure or business, we have a range of rental cars to suit your needs for a relaxing vacation and business travel. By offering a comprehensive car hire service to our customers, we aim to make your rental hassle free to compliment your stay here in Santorini. Emver offers competitive rental car rates and great selection to every car rental reservation.
Contact Details:
Emver Car Rental Company
Kamari, Santorini
Postcode 84700
PO 161
Greece
Tel: +30 2286033741
Fax: +30 2286034013
Mobile: +30 6977177042
Email: info@santorinicarhire.com
Web: http://www.santorinicarhire.com