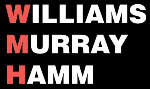 Leading design company Williams Murray Hamm have created a new brand identity for Beazley, a specialist insurer of complex risks based on an in-depth understanding of different markets.
The company's brand essence: 'Advanced Thinking. Applied' reflects Beazley's strong entrepreneurial culture. The brand comes to life through a continuous 'pencil' line, which forms the Beazley logotype, and thought-provoking illustrations (all formed from one single line). This unique form of branding differentiates the company and is also identifiable with specialist product teams.
Beazley has found the visual identity particularly helpful for sub-branding its six specialist underwriting divisions, each of which has a dedicated line drawing capturing its particular area of expertise. Williams Murray Hamm covered a range of areas from brand guidelines, internal communications and the website concept.
Beazley Group director Nicholas Furlonge commented: "The new style and use of illustrative imagery fits well with our corporate culture. It enables our trading teams to take ownership of their own visual identity while clearly being part of the Beazley brand."
To view more innovational product designs and branding by Williams Murray Hamm visit their website.