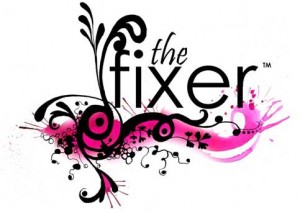 The Fixer, Yorkshire's most sought after personal and corporate concierge and lifestyle management services has recently launched it's latest 'online fix' services for it's members.
The rapidly growing concierge industry is changing and becoming more competitive on a day-by-day basis with more and more companies entering the market. Using the experience gained within the industry over the last couple of years, leading businessperson Kimberley O'Callaghan and her co-director Zulfi Hussain MBE, saw the opportunity to differentiate themselves from their competitors and provide an additional service to it's members. The service acts as an extension to their existing services and not intended to replace them. Clients are given dedicated numbers to call to their Fixer when they need them and can access the eservice via email. However, to keep ahead of the competition and meet clients requirements, action was needed.
Kimberley commented, "Ability to react quickly and provide exactly what the client is looking for is key to deliver exceptional service to our clients, as we usually have the time that they do not. Therefore by allowing all our members an instant online solution to contact us is vital. We believe the way forward is not through pricing, but providing a fully flexible and great service with attention to detail. We are both delighted with this latest development believe that showing innovation to offer a more cost effective service in a challenging market is definitely the way forward. The fact that more and more corporate organisations are approaching us for our services, shows the benefits that can be gained for individuals and companies using our services".
ENDS
FOR MORE INFORMATION: Please contact panikmarketing.com. or help@panikk.co.uk.
NOTES TO EDITORS:
The Fixer is one of the UK's fastest-growing companies, providing Lifestyle Management &
Concierge Services. Working with top global suppliers the company provides concierge services to individuals and clients.
The company has established an enviable reputation in the marketplace, as well as forging ahead with a rigorous and challenging Franchise programme, that has attracted interest and demand throughout the UK and abroad to date. Watch this space!
For more information on the online service, please go to http://www.the-fixer.co.uk/#/chat/4526541947 .