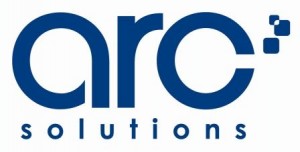 Arc Solutions is now the global standard attendant console solution for Cisco's Unified Communications platforms following last week's announcement confirming the end-of-life timetable for Cisco Attendant Console (CAC) product.
Arc designs software applications exclusively for Cisco IP communications platforms to further increase internal productivity and customer satisfaction across organisations in all market sectors. Various products are available to suit a variety of needs, from single-point departmental answering to complex, enterprise-wide operator centers.
With the additional integration into Cisco and Microsoft presence management tools such as SMS text message sending, and a unique Click-2-Dial capability, Arc Enterprise is just one example of an Arc product offering a feature-rich unified call-answering solution for organisations using Cisco's Unified Communications Manager system.
"We have been working with Cisco for some years and have a full range of options for new Cisco IP Telephony customers and existing users wishing to migrate from CAC to the latest technology" said Alex Black, Chief Technology Officer at Arc Solutions. "Our strategic relationship with Cisco has enabled us to develop products that fit every market, while adding complementary functionality to Cisco's leading UC solutions."
Arc is a certified Cisco Technology Developer and OEM partner – assuring customers that Arc technology is fully tested, supported and promoted by Cisco.
Alex Black, Chief Technology Officer at Arc, added: "Arc's solutions meet and exceed our customer's needs, allowing organisations to feel confident that their Cisco IP Telephony system is efficient, reliable and providing an appreciable return on investment."
For more information, please visit www.arcsolutions.com.
NOTES TO EDITORS:
About Arc Solutions
Arc Solutions works with a select network of Cisco partners to help deliver best of breed applications that complement Cisco IP telephony solutions. It currently has offices in North America, Europe, the Middle East and Australia. With its in-house research and development, training and support capabilities, the Arc proposition is unrivalled within the Cisco voice applications market. For more information please call +44 (0) 118 943 9200 or email info@arcsolutions.com.
Arc Solutions is a Mettoni Group Company.
About The Mettoni Group
Mettoni is a group of vendor aligned businesses that provide software and services designed to improve an organization's communications. Mettoni develop solutions that improve customer service, integrate personnel information and enable organisations to better manage their internal and external communications. These include call handling solutions, directory integration, telephone screen applications and communication management tools.
For press queries contact:
Nicola Martin or Russell Simmons
Mulberry Marketing Communications
nmartin@mulberrymc.com
rsimmons@mulberrymc.com
+44 (0) 207 928 7676