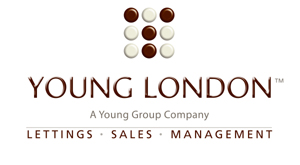 Thursday's Monetary Policy Committee (MPC) decision on the UK's base rate could bring the news that millions of homeowners are waiting for.
It is widely predicted that the Bank of England's Monetary Policy Committee (MPC) will cut the base rate by at least 25 basis points (from 5.0% to 4.75%) when it announces the outcome of its deliberations on 9 October.
Neil Young, CEO of Property Portfolio Managers, Young Group, comments; "In recent months, the MPC has been engaged in a delicate balancing act. On the one hand, stagnating financial markets prompted calls for a rate reduction; on the other, inflationary pressure was in danger of racing out of reach of the Government's 2.0% target. The MPC steadfastly held to its inflationary-led remit and since April has kept the base rate at 5.0%."
However, Neil Young now expects the MPC to call time on the 5.0% base rate; "Conditions in the wider economy have changed markedly since April when the prevailing 5.0% rate was set. The economy is now at a stage whereby a rate cut could be made without jeopardising the Government's inflation target. The current general economic slowdown will cool inflation; demonstrated by price of Oil this week falling to an eight month low, below $90 a barrel.
"Historically, the MPC has made small, 25 basis point rate adjustments, so although the time may be right for a 50 basis point reduction, we may well only see the interest rate cut to 4.75%. But the Australian government took the bull by the horns last night, announcing a dramatic base rate slash of 100 basis points, despite the nation's rate of inflation remaining well above target."
"We will find out on Thursday whether the MPC believes that the UK economy will benefit in the medium term from a cut in base rate. Furthermore, whether a reduction in base rate will be reflected in lenders' standard variable rates remains to be seen. But for the millions of homeowners on tracker mortgages who would see immediate benefits, Thursday 9 October could just bring the good news they've been waiting for."
Even a modest 25 basis point reduction in the interest rate, would shave £400 a year off the mortgage repayments of an average priced UK property.
-ends-
Neil Young, CEO – Young Group, is available for interview
About Young Group
Young Group specialises in providing Property Portfolio Management services to private investors, offering the best off-plan direct investment opportunities in London, as well as access to indirect, development fund investment opportunities through its development arm, Young Property.
Young Group manages the entire investment process. For direct investments this spans from sourcing the opportunities through to financing, furnishing and letting. Young Group owns all the property that it sells, and also retains a number of units in each development for its own portfolio. As the principal in every transaction, Young Group does not realise any profits until completion and has transacted in excess of 1,700 apartments, with a retail value of more than £700 million. The majority of our units are bought by clients for their private portfolios.
The Group's portfolio managers liaise with the Young London (www.younglondon.co.uk) estate agency team in advance of completion to let investors' apartments to quality tenants, often through corporate lets.
• Young Group's iconic Canary Wharf development, The Landmark (www.TheLandmarkE14.com), has been awarded two Daily Mail Property Awards in the categories of best high rise development and best high rise architecture. The Landmark East Tower rises to a height of 459 ft, making it one of the tallest residential properties in Europe.
• Young Group's COO, Sylvana Young, has been named Bradford and Bingley's Property Woman of the Year, 2008 for London.
Young Group supports NORWOOD and CHILDREN with LEUKAEMIA, two charities particularly close to our heart, donating £50 per property exchange and providing additional support throughout the year. Visit www.younggroup.co.uk to learn more.
About Young Finance
Young Finance (www.youngfinance.co.uk) is an appointed representative of Thinc Assured Network, one of the UK's largest financial advisory firms and is not tied to any group of lenders, nor does it charge commission or transaction fees.