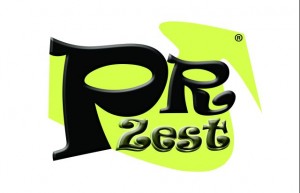 After storming the club charts with his breakthrough single 'Deep Within the Skin' this summer, KJ delves into his bag of musical tricks and delivers a brand new single, 'Shakin That', on the inimitable Savage Trax Records.
Having roped in a stellar cast of top notch remixes, KJ looks set to once again dominate the dance floors with some hi octane cuts destined for some serious four to the floor damage.
Acclaimed Stateside producer, Jason Nevins, from Run DMC's 'It's Like That' fame, lends his remixing talents and reworks a funky as hell, electro tinged remix of the lead track, definitely one for the record box this year!
UK's finest garage producers, The Wideboys, give 'Shakin That' a sweet funky, bassline makeover that will sit well with the Kiss FM, 1xtra, Ministry of Sound crowd. GRN, aka DJ and Producer Glen Nicholls, who has just topped the Buzz Chart with a remix of the Champion Classic 'Show Me Love' by Robin S and has been busy remixing the Yazoo comeback project after numerous chart-topping remixes for Depeche Mode, The Prodigy, Sander Kleinberg and Bomb the Bass, have added a smooth house touch to the remix package.
The immensely-talented singer and producer long-harboured a dream of turning professional from an early age, self-producing over 250 tracks, writing thousands of lyrics, and playing his songs to close family and friends, but all the time agonising over playing in public. The fear became so great that KJ began getting panic attacks and even finding it difficult to leave the house. Kevin himself admits:
"At the time I didn't realise and I didn't get any help, so it developed. The panic attacks turned into depression and sometimes just going to the supermarket was difficult."
Searching for ways to combat his fears, KJ began to write about how he felt and was finally persuaded to upload his tracks to MySpace where they caught the eyes and ears of Savage Trax boss Kevin Savage, who immediately signed him up for a £1m, 4-album deal. The deal changed everything overnight, giving KJ a new-found boost of confidence, enough to get up on stage and perform in front of 25,000 people at 2007's Cardiff Mardi Gras.
Realising how empowering overcoming such an adversity can be, KJ and the mental health charity 'No Panic' have joined forces in an effort to reach sufferers who still shy away from seeking help. As a Patron of 'No Panic', KJ hopes to inspire sufferers to come forward as he did, proving that it is possible to beat a panic disorder.
It just goes to show, fear need never get in the way of dreams.
'Shakin That' will be released in the UK on 24th November on Savage Trax.
ENDS
For further information please contact:
Danny Payne or Lucius Yeo
Zest PR
Tel. 0044 (0)207 734 0206
danny@zestpr.com / lucius@zestpr.com
Notes to Editors:
www.myspace.com/kjofficialuk
KJ is a patron of the mental health charity 'No Panic'
www.nopanic.org.uk