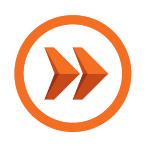 Reykjavik International Film Festival will bring the best of global cinema to Iceland again between 25 September and 4 October.
The festival season might be drawing to a close in the UK but it's only just begun in the hip, Icelandic capital of Reykjavik.
As the city prepares for one of its festival highlights of the year, the national low-cost carrier, Iceland Express presents unbeatable fares from GBP 69 per person, making September the month for a Reykjavik city break.
The colourful and vibrant city of Reykjavik is a major magnet attracting visitors looking for a chic city break. Its night-life, shopping, dining and culture are legendary and the city is also a great base from which to explore the country's thermal pools, mountains, glaciers and, of course, the famous Blue Lagoon.
Another draw for culture vultures visiting in September is the Reykjavik International Film Festival (RIFF). The event, which is in its fifth year, runs from 25 September – 5 October 2008. More than 100 films will be screened during the 11-day cinematic celebration, which culminates in a 'New Visions' competition that gives unknown filmmakers the chance to shine.
In previous years the festival has attracted crowds of more than 20,000 and has been attended by big-name filmmakers including Peter Greenaway ('The Draughtsman's Contract', 1982 and 'The Cook, the Thief, His Wife & Her Lover', 1989), Atom Egoyan ('Where the Truth Lies', 2005), Aki Kaurismaki ('The Man without a Past', 2002) and Guy Maddin ('Archangel', 1990).
Iceland Express is Iceland's low-fare airline connecting the Icelandic capital of Reykjavík with 14 airports in Europe. Flights with Iceland Express start from just GBP 69 each way, including taxes and are daily between London Stansted and Reykjavik. A new service between London Gatwick and Reykjavik will be launched in spring 2009. For reservations go to www.icelandexpress.com