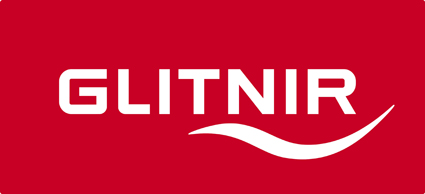 Glitnir strengthens its global network of expertise within the seafood industry by appointing two new business directors for Chile and Peru to be based in Santiago and Lima respectively.
Glitnir is applying for representative office licenses in Chile and Peru in order to follow up on the bank's success in Latin America, and to provide better service for customers. Wilfredo Caceres is Glitnir's new representative in Peru, while Vicente Perez joins Glitnir in Chile with responsibility for Glitnir's operations in Chile, Argentina and Uruguay.
"To have people of their calibre joining the bank is another statement of Glitnir's strength. This will not only build new opportunities for our business in South America, but also create opportunities in other regions seeking targets for European, US and Asian companies in South America", says Jon Gardar Gudmundsson, Glitnir's Managing Director for Asia & Latin America.
Fish meal and fish oil production is a growing industry in Peru, a country which has a long history as a fishing nation. Peru has experienced tremendous economic growth in the past few years, with more than a doubling of its GDP between 2003 and 2007. Glitnir assisted Peruvian company Copeinica with listing on the Oslo Stock Exchange in January 2007.
Peru also has a great potential for geothermal energy, which is another of Glitnir's main areas of expertise. Although Glitnir's main focus in the region in the near future remains on the seafood sector, there are also plans to tap into the geothermal sector.
Magnus Bjarnason, Executive Vice President of Glitnir, said that, "As a part of aligning Glitnir's strategy, we feel it is important to have people on the ground in strategic markets. Our two new business directors are great assets to Glitnir's international strategy and we welcome them on board the Glitnir team."
Visit the Glitnir corporate website for further information on finance and the seafood industry.