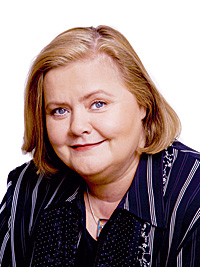 Following Robert Wessman's departure as CEO, a number of changes in senior management have taken place at the generic pharmaceuticals manufacturer.
Actavis Group, the international generic drug company, has announced that it has appointed Gudbjorg Edda Eggertsdottir as Deputy CEO.
Valur Ragnarsson will become the new Executive Vice President of Third-Party Sales and Doug Boothe will be the CEO of Actavis United States.
Valur will join the Group's Executive board with immediate effect while Gudbjorg Edda and Doug are already executive board members.
Gudbjorg Edda Eggertsdottir joined Actavis following the company's merger with Delta, where she had been Deputy CEO and Managing Director of Exports and Development since 1999. She was appointed Actavis' Chief Executive of Third-Party Sales in 2002.
Valur Ragnarsson joined Medis, Actavis' Third-Party Sales division in 2001 and was appointed Managing Director in October 2003. He has held the posts of Marketing Manager of Lundbeck in Iceland and later as Marketing Manager of Aventis.
Doug Boothe joined Actavis through the acquisition of Alpharma in 2005. During the past four years he has held a variety of management positions within the company, the most recent of which was Executive Vice President of U.S. Commercial and Administration.
Incoming Deputy CEO Gudbjorg Edda Eggertsdottir said, "Following the departure of Robert Wessman, it will continue to be business as usual at Actavis. We have an incredibly committed team that will continue to provide quick to market, low cost, high quality pharmaceuticals around the global marketplace."
Actavis CEO Sigurdur Oli Olafsson said, "We have a world-class management team with global expertise. We fully intend to continue the remarkable Actavis growth story but our main focus this year will remain on internal growth."
Actavis is one of the world's leading generic drug companies specializing in the development, manufacture and sale of generic pharmaceuticals. Based in Iceland, the company has operations in 40 countries and 11,000 employees.
Visit the Actavis website for more information on the generic drug manufacturer.
Contact:
Hjordis Arnadottir
Director – External Communications
Tel: (+354) 535 2300 / 840 7476
E-mail: harnadottir@actavis.com