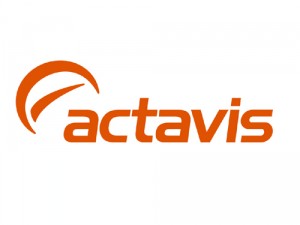 Generic pharmaceutical company Actavis will launch its first ever over the counter (OTC) oral antibiotic in the UK.
Actavis, a generic drug manufacturer, has announced it will launch Clamelle Azithromycin at pharmacies across the UK – the first oral antibiotic available without a doctor's prescription.
Clamelle is used for the treatment of people with chlamydia and for their sexual partners. The drug will be available in 500mg tablets and the dosage will be two tablets taken together as a single dose.
A pharmacy licence for Azithromycin was approved by the UK Medicines and Healthcare products Regulatory Agency (MHRA), after Actavis applied to switch Azithromycin tablets from prescription-only to pharmacy status.
Clamelle will be available for people 16 years and over if they have tested positive for the infection and have no symptoms, and for their sexual partners. Individuals will be able to obtain over the counter Clamelle from pharmacies following confirmation of diagnosis and a consultation with the pharmacist, and without a prescription from their GP or GUM clinic.
Sara Vincent, Manager of Actavis UK, said, "We are delighted to have been granted a pharmacy licence for Clamelle. This successful application is in line with Actavis UK's programme of prescription-only to pharmacy switches, which is running in parallel with the expansion of the OTC brand portfolio through organic growth and strategic acquisitions."
Actavis is currently developing training materials for UK pharmacies and finalising launch plans for Clamelle, as well as a chlamydia test kit.
Actavis is one of the world's leading generic pharmaceutical companies specialising in the development, manufacture and sale of generic drugs. Based in Iceland, the company has operations in 40 countries and 11,000 employees.
More information on Clamelle and Actavis can be found at www.actavis.com
Contact:
Hjordis Arnadottir
Director – External Communications
Tel: (+354) 535 2300 / 840 7476
E-mail: harnadottir@actavis.com