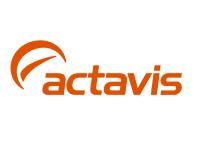 Generic pharmaceuticals company Actavis has signed an agreement with Generic Health in Australia.
Actavis in Australia has entered into an exclusive distribution agreement for a number of retail products with Generic Health, an Australian owned and operated generic pharmaceutical company headquartered in Melbourne, Australia.
The agreement is an important step in building Actavis' presence in the Australian retail market.
Generic Health is a privately held, fast growing Australian owned and operated pharmaceutical company, marketing, selling and distributing a range of generic pharmaceutical prescriptions and OTC medications.
The company's strategic focus has been on delivering low cost, high quality products linked to simplified and transparent transactions. Generic Health was founded in 2004, by Mr Gavin Upiter, who has had extensive international experience in the pharmaceutical industry.
Thomas Runkel, Vice President Asia Pacific of Actavis, said: "The partnership with Generic Health is an important milestone for our entrance into the Australian market. We are convinced that Generic Health is the right partner for us to bring our extensive retail product portfolio of first class generics to the Australian market fast."
Actavis is a leading generic pharmaceuticals company which specialises in the development, manufacture and sale of generic pharmaceuticals. Based in Iceland, the company has operations in 40 countries and 11,000 employees.
Visit the Actavis website for more information on generic pharmaceuticals.