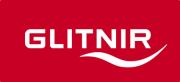 Glitnir has announced it will reorganise its European banking operations as it exits commercial property financing in Luxembourg.
Glitnir Bank in Luxembourg has said it will focus on servicing its investment management business and other international customers in future when it leaves its current commercial property financing business.
As part of this process, the Nordic bank will run down a substantial part of its real-estate loan portfolio in Luxembourg and at the same time strengthen its liquidity position by freeing up around 1 billion Euros.
The restructuring of Glitnir's European corporate banking activities is part of the bank´s strategy to consolidate operations around core business and follows the closure of its Danish operations earlier this year.
"These moves represent an important step in consolidating and aligning Glitnir's European business, thus creating cost synergies and increasing efficiency at the same time. It furthermore shows our flexibility in managing our balance sheet in the current market environment. With these changes, we will run a more focused and aligned banking operation in Europe in the future", said Executive Vice President of Glitnir Europe, Helgi Anton Eriksson.
As part of the restructuring, Glitnir has appointed Ari Danielsson, former head of Asset Based Financing in Iceland, as the new head and Managing Director of Glitnir Luxembourg.
For more information on Glitnir and its operations in Luxembourg and 10 other countries around the world, visit www.glitnirbank.com
Contact:
Bjørn Richard Johansen
Managing Director, Global Corporate Communication
Mobile +47-47 800 100
e-mail: brj@glitnir.no