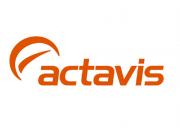 Actavis, the international generic pharmaceuticals company, has signed an agreement with the Zhejiang Chiral Medicine Chemicals Company in Hangzhou, China.
Actavis will take a 90% share in the Chinese company which specialises in research, development and production of active pharmaceutical ingredients (APIs). The acquisition is part of Actavis' strategy to gain direct access to low cost API manufacturing.
Actavis has already established an API R&D centre in India with a pipeline of 70 products. This new acquisition, together with Actavis' API manufacturing site in India, will increase the company's competitiveness as well as being of strategic importance for Actavis in selling APIs to other pharmaceutical companies.
There are substantial overlaps between Chiral's and Actavis' product portfolios which will result in significant cost reduction for a number of pharmaceuticals.
Robert Wessman, CEO and President of Actavis said, "This new facility will enable Actavis to further reduce its manufacturing costs and is an important extension of our activities in China. In addition, this further strengthens our backward integration, increasing our API manufacturing capacity."
Founded in 2001, the Zhejiang Chiral Medicine Chemicals Company employs around 200 people and sells its products to various pharmaceutical companies outside China.
Actavis is a leading generic pharmaceutical company which specialises in the development, manufacture and sale of generic pharmaceuticals. The company has operations in 40 countries and employs around 11,000 staff.
In addition to building up a strategic position in APIs, Actavis produces generic pharmaceuticals at 21 production sites in 13 countries, with an annual capacity of 24 billion tablets and capsules.
In China, Actavis operates a manufacturing site in Guangdong, which produces tablets, capsules, suspensions, solutions, creams and ointments. After this acquisition Actavis will employ around 500 people in China.
Visit the Actavis corporate website for more information on generic pharmaceuticals.
Contact:
Actavis Group
Hjördis Arnadottir
Director, External Communications
Tel: (+354) 535 2300 / 840 7476
E-mail: harnadottir@actavis.com