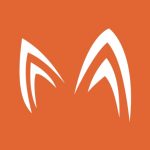 It's not easy being an innovator. In addition to raising capital for your business idea, you need to find an appropriate working environment and often also housing. For startups already in Berlin or moving there soon, a unique opportunity is now available. The startup incubator Fantastic Mr. Fox Ventures provides innovative creators and creative entrepreneurs with co-working and co-living spaces along with startup financing. Entrepreneurs should apply by December 15, 2017 www.FantasticMrFoxVentures.com.
"Berlin is the first choice for entrepreneurs in Germany and this will not change in the coming years. As office and residential space in the capital is scarce, I would like to support young startups not only with capital, but also with operating spaces," explains Alexander Skora, owner of Fantastic Mr. Fox Ventures.
Three teams, which must go through two application rounds, will be able to work and live in Charlottenburg, Neukölln and Prenzlauer Berg from January 2018 for six to twelve months. In order to be able to finance future growth, the venture capital company Fantastic Mr. Fox provides equity capital. The amount of money depends on the needs of the startup. In addition to financing, entrepreneurs also have the option to get support from the incubator for operational matters.
In the first application phase, both founders and startups who want to start with their idea and are already on the market can qualify. The six best business ideas are selected among all applications. These winners of the first round will then pitch their business ideas before a selected jury in Berlin in the finals at the end of December. The project is accompanied by a video crew that documents the development of the startups over this period of time.
Startups can apply at the microsite www.FantasticMrFoxVentures.com (http://fantastic-mr-fox-ventures.com/en/) or by e-mail under einhornberlin@FantasticMrFoxVentures.com. The application should contain necessary personal data as well as a pitch deck (German or English) with a maximum of 10 pages. The written application period ends on December 15, 2017.
Contact
MACHEETE
Mareen Eichinger
Paulstraße 34
10557 Berlin
Phone: 030 488 187 25
E-Mail: presse@macheete.com
Url: http://www.macheete.com