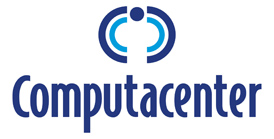 A short while ago, it may have been acceptable for technology used in workplaces to be less intuitive and more clunky. There was a status quo divide between workplace technology and that used in everyday life, which was often more fun, sleek, and easy-to-use. But people aren't accepting this status quo any longer and the divide is shrinking. Yet, it's not just about new technology; it's about a new mindset. Digital workplace transformation isn't just about upgrading to better systems; it's about changing the culture of the workplace so that employees feel compelled to embrace new digital tools, inspired to use them. Computacenter and Intel have come together to present a new people-first approach to user adoption, with a focus on managing workforce diversity.
When technology is challenging and frustrating, it hinders the work people want to do. As Intel's Direction of Business Solutions Jim Henrys says, "As soon as you need to think about how to use the technology, it becomes a barrier." In today's competitive marketplace, people simply won't stick around; they'll move onto a situation that better suits their needs. Computacenter's Group Service Innovation Director Steve Rayner argues that it's all about presenting digital tools in the right way. He says, "it's important to develop workplace solutions as if the users [your employees] have a free choice about whether they will use them or not. And they do have a choice: they could use their own [introducing the challenge of Shadow IT], or they could simply leave for an employer where they can work the way they want to."
An agile workforce means a diverse workforce. Maintaining that diversity means that companies must get technology to support the work people do, rather than forcing them to submit to it. Business leaders need to understand the needs of their people and that they will adopt new digital platforms at different speeds, according to what they are most comfortable with. Everyone needs help learning and adopting new technology; it's not about digital natives versus digital novices. Director of Communications, Engagement, and Education at Computacenter Tessa Swithenby explains, "A technology-centric approach is self-defeating. A people-centric approach is liberating. People understand that they are at the heart of the strategy, and so they invest their time and talents in achieving it. By focusing on people, the organisation makes it clear that the technology is there to serve them, not the other way around." Managing diversity in the workplace means carefully considering the ways people want and need to work and presenting new solutions in a way that upholds that. Diversity in the workforce means a broader talent base, which in turn means more productivity, efficiency, and creativity across the entire organisation.
Contact:
Octopus Group
computacenter@weareoctopusgroup.net
http://www.weareoctopusgroup.net/