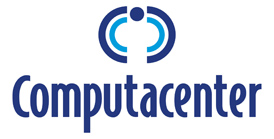 Munich Re, a globally prominent reinsurance company, has been working with Computacenter since 2015 to plan and implement a "fully managed workplace." This is one perspective on the global trend of modernisation through digitisation that is occurring in businesses and organisations worldwide, and is based on a transition away from the outdated make-or-buy strategy towards a new approach of bi-model IT. A managed workplace is the end game of the digitisation process and Munich Re is working to transform its workplace infrastructure to allow for greater mobility across all areas. It is this reimagining that will set it up as a next generation workplace.
Dr. Dirk Heiss, Global Infrastructure Services Office for Munich Re, explains the process of establishing a new delivery model within a framework that places responsibility for continued development, operation, and support of the workplace onto a service provider. Dr. Heiss states, "Our primary goal in the transformation and management of workplaces is to increase end-user satisfaction in the course of holistic optimisation. This can only be achieved if we hand the business requirements over to a partner who assumes end-to-end responsibility instead of simply acting as an extended workbench for Munich Re." In conceptualising the new delivery model, three primary components were identified as being big data and analytics, collaboration, and bi-modal IT, all of which are integral to workplace modernisation.
Computacenter's approach to optimising the work environment through digital tools places strategic focus on end-user satisfaction. Indeed, this is the cornerstone idea behind the people-based digitisation strategy Digital Me, which is built to support both experts and clients through provisions of back-end functions of all types. Dr. Heiss says of Munich Re's collaboration with Computacenter, "As a service provider, Computacenter has a very good understanding of role-based equipment and operation for employees and, in Digital Me, has also developed a strategy for practically implementing such approaches."
Learn more about Digital Me!
Contact:
Octopus Group
computacenter@weareoctopusgroup.net