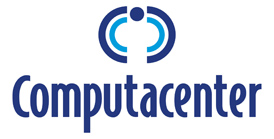 As digisation occurs across organisations and companies worldwide, the need increases for workplace solutions that help these businesses stay in line with virtual workplace trends. Computacenter's Digital Me strategy puts employees in the driver's seat of their own virtual workplace, empowering them through virtual desktop infrastructure that enables them to custom tailor their virtual desktop to fit their work style and needs. Computacenter takes a people-based approach to the digital revolution, while at the same time acknowledging the critical importance of IT infrastructure as the basis for future workplace technology.
Digitisation is moving at a relentless pace, with devices and data increasing exponentially every year. Users must be able to easily sort through all the data in order to determine what will become the most valuable and pertinent information for their businesses. The platforms that structure the way information is sorted then become the central focus of the Digital Me workplace solutions strategy, so that data can be made readily available to authorised users in the most appropriate format for their devices and applications.
Computacenter understands first and foremost that IT has to be able to respond rapidly to the needs of users and the business. That is why they take a flexible hybrid approach to designing IT infrastructure, moving intelligence and control from hardware to the level of software, resulting in increased visibility and functionality, faster and more agile digital services, for example through adoption of cloud technology. Security also becomes a central focus, with the application of security analytics that enable businesses to maintain visibility of users' access at all times. In the process of digital business transformation, IT infrastructure that remains flexible and adaptable to the needs of the business is the way from the old world to the new.
Learn more about Digital Me!
Contact:
Octopus Group
adam.fisch@weareoctopusgroup.net