German giants Modeselektor and Moderat will join forces for the first time ever at Roskilde Festival 2017. They are among the first acts announced along with Angel Olsen, Of Mice & Men, G-Eazy, Jenny Hval and local hero Trentemøller. Many more acts will be announced soon for the Danish festival.
With eight months to go until the 47th edition of Roskilde Festival, the first 14 acts have now been announced for the non-profit bash just outside of Copenhagen.
About 175 acts will play the festival, and today's announcement underlines the diversity the festival is famous for.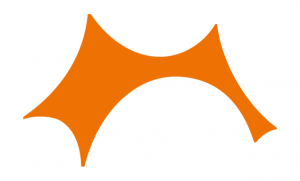 Exclusive show by German fan favourites
For the first time ever, German giants Modeselektor and Moderat will perform together. The exclusive show will turn the festival's iconic Orange Stage into a 60,000 capacity nightclub, showcasing the best of Berlin with the sensibilities of Moderat and the irresistible, dance-friendly Modeselektor hits.
Having conquered the Orange Stage in previous years, Danish electronic hero Trentemøller will take on the festival's second-biggest stage, Arena, backed by a full band and his acclaimed, brand-new album Fixion that takes his sonic journey to new territories full of romance and darkness.
Hard-hitting rock and experimental pop
On the back of one of the most talked-about albums of 2016, My Woman, American indie darling Angel Olsen is seen as a unique voice of our times. She has joined the bill along with one of the most remarkable experimental artists of modern pop music, Norway's Jenny Hval, who has already impressed the world with her album Blood Bitch, tackling both vampires and menstruation.
Turning up the guitars and amplifiers, hard-hitting bands Of Mice & Men and Pig Destroyer will both play the festival for the first time as tangible proof that rock music is far from dead. Iceage frontman Elias Rønnenfeldt, meanwhile, is taking his gloomy talents to new heights with his soulful solo project Marching Church.
These are the 14 acts announced for Roskilde Festival 2017 today:
MODERAT/MODESELEKTOR (DE)
TRENTEMØLLER (DK)
67 (UK)
AFENGINN (DK)
ANGEL OLSEN (US)
G-EAZY (US)
GANGLY (IS)
HIEROGLYPHIC BEING (US)
JENNY HVAL (NO)
MARCHING CHURCH (DK)
MATS GUSTAFSSON'S NU ENSEMBLE "HIDROS ZAP" (INT)
OF MICE & MEN (US)
PIG DESTROYER (US)
ROMPERAYO (CO)
Curiosity at the heart
Head of Programme Anders Wahrén says:
"Moderat and Modeselektor share band members, but they've actually never performed together. So this will be an "only at Roskilde" experience when they join forces for a three-hour long electronic club night on Orange Stage."
"Trentemøller has enjoyed several successful shows on Orange Stage, but this time he has asked to play the smaller Arena stage, which we think is a good fit. The audience can expect a different sort of intensity with him and his band this time around."
"The first 14 acts range from distinctive voices such as Angel Olsen and Jenny Hval to a defining act like Pig Destroyer who rarely play in Europe. In many ways, Roskilde Festival is about discovering the music you didn't know you were going to love, and even with more than 160 acts yet to be announced, next year's festival is sure to offer both headliners and bands that are ready to break through to a wider audience."
About 175 acts will play Roskilde Festival 2017.
The festival will take place from Saturday 24 June to Saturday 1 July 2017.
Tickets will be on sale from 15 November.