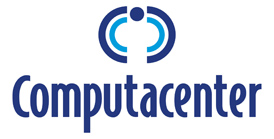 The majority of companies now use some form of cloud based IT technology in regards to their networking infrastructure, but the task towards a fully integrated and secure system is a never ending challenge that requires expert analysis of your company procedure. Just how fast you should move towards newer technology depends not only on your budget and operational demands but also on your consumers or end users' needs. These are the topics addressed in a new white paper recently published by Computacenter and free to download.
Move too fast and you run the risk of complications, down time and dissatisfaction among staff and customers, but moving too slowly also impacts the efficiency you hope to achieve. That is why it's critical to employ experts in core IT and implementing cloud storage architecture.
Nick Henry, Head of Transformation and Cloud Services at Computacenter, refers to a five point characteristic manifest devised by the National Institute of Standards and Technology (NIST) in the US, which sets out considerations to take into account when planning your software defined networking.
"Over time, key business applications are migrated from the old to the new, such as critical front-end applications. The character of this migration is determined by the criticality of the apps or workloads. On the other hand, a business that needs to continually improve a specific app or service as quickly as possible is ideally suited to the cloud", he says.
Nick continues: "The other route some customers are considering is to take an existing IT operation and incrementally transition it in its entirety into a cloud service model. So, for example, one of our large enterprise customers has chosen to improve its IT monitoring across their entire server estate, ignoring apps altogether at this stage to focus purely on the servers. Transforming in this way will take several years and it's clear that some aspects can't wait that long in today's consumer-driven world. As such, I can see a transition path that incorporates elements of each of these approaches."
He explains that those companies that are too aggressive in their move to cloud and SDN might stumble. Ultimately it depends which industry you are in, some sectors have considerable history of online and cloud usage already, such as e-gaming, so that the logical step is to build on a legacy of experience, according to Nick. Those relatively new to SDN and cloud computing will need to test the waters to see how it integrates with traditional methods and staff ability to adapt.
Computacenter has assembled a team of experts who understand how delicate the process can be, and are more than happy to give advice. Learn more by clicking here.
Contact:
Octopus Group
222 Grays Inn Road, London, WC1X 8HB
D: 0203 837 3702
computacenter@weareoctopusgroup.net