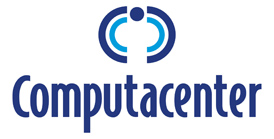 Data on demand is essential for enterprises to project a professional outlook and also to satisfy the contemporary requirement of information availability at the users' fingertips. Businesses nowadays need to be able to check operational data or review analytics strategies via hardwired PCs, wireless laptops, android tablets, iPads and even smartphones.
Managing data flow and providing convenience for staff or client access can be a tall order for some businesses, but not for Computacenter. This company has brought together experts to provide a robust and professional solution for third-party of proprietary data management with bespoke core IT systems management to give trouble-free access to clients' big data. This handy downloadable guide to data management explains in detail their processes and steps towards secure data management.
It is easy to underestimate the importance of an IT core that provides data visualisation
and business intelligence from all access points. Taking advantage of the inherent specialist skills of the Computacenter team means a comprehensive system is at hand that guarantees utmost security without much compromise on convenience of access.
Computacenter Solutions Sales Director Neil Eke says; "Data is everywhere and everything. It's what we do with the data, how we turn it into information guiding effective decision making, that determines success". He noted that IT operations analytics technology researchers at Gartner had forecast a three-fold rise in data flow for mobile devices alone in the next two years. Mobile data traffic could easily surpass TB173 million and will continue its upward surge as analytics solutions lead to vastly improved core infrastructure.
Alongside data access is analytics; the crunching of data to provide real-time reporting for the benefit of strategic decisions. One such benefit is in marketing and targeting of customers for a better experience or more refined up-sell. For example, a well-known London retailer is putting in hotspots throughout its store. This enables the store to track which department a customer is in and target them with relevant messaging.
Another important consideration, when multiple users and the public are involved, is compliance with the EU's latest laws and regulations regarding the secure storage and handling of data. The incoming European General Data Protection Regulation is creating a whole new environment for business intelligence and information-driven operations. Computacenter's experts are fully conversant with the impact this will have on business innovation and IT operations analytics fields. They will ensure you are at the forefront as the transformation is taking place.
For more information on how this team can design bespoke, IT Core secure solutions to data flow for all access devices, download the full pdf guide Digital Gateway: Information, Big Data and Analytics.
Contact:
Octopus Group
computacenter@weareoctopusgroup.net