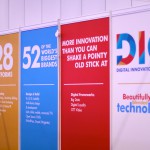 12 February, 2016 (London and Reykjavik) The Digital Innovation Group (DIG), the largest independent group of digital agencies in the UK, has today added SEM International, the multilingual search optimization specialists, to its group of digital agencies increasing its reach to around the world.
SEM International is a multilingual search marketing agency that offers a wide range of services and languages available from a global team. Founded in the US in 2001, their first office outside the US was opened in China in November of 2003. In 2005 they grew into Japan and Russia and by 2008 had expanded throughout Asia, Latin America and Europe with multiple global offices. The global team brings together native speakers, highly trained in search and localization, from around the world, providing consistency, reliability and efficiency for clients. Outside of the US, the SEM International group employs over 350 global digital marketing professionals.
SEM International continues to focus on international projects having developed a very experienced team of international search marketers covering over 50 languages in-house. They understand users' online habits, beliefs and behaviours, and how they differ in each market.
Some of its clients include Medtronic, 4Finance, Shopify, Kingston Technologies, VFS.
DIG is the largest UK independent group and is rapidly growing using a unique private earn-in model and a collaborative approach to building the group which is not too dissimilar to crowd-sourcing. The group is expected to reach £40m revenue in 2016 and be made-up of 32 agencies. DIG is a new breed of digital group that brings all digital specialisms into one group, providing clients a complete breadth of digital services whilst also delivering the depth of specialist knowledge that traditional large agency groups cannot deliver. The group works across digital activity from multilingual search and social marketing through to design and development across all digital platforms.
Rob Walk, CEO of DIG said: "Adding SEM International to our group gives us global reach much earlier in our development then we anticipated and we can now service clients around the world. DIG was already the largest group of digital agencies in the UK, and by adding the expertise of SEM International with their knowledge in multilingual search optimization, paid search and programmatic we can now deliver a wider breadth of expertise and reach to our clients".
Michael Bonfils, Managing Director of SEM International, who was moderating at RIMC today (Reykjavik Internet Marketing Conference) said: "We have been building the SEM International network over the past decade and joining DIG at this juncture makes perfect sense. They have developed a very unique business model which truly creates value and roles for the constituent companies and their owners in a way that we have not seen in any other group who has approached us. We are looking forward to the journey and the role we have to play within the group."
About DIG
DIG is the largest independent group of digital agencies in the UK. It is a new breed of digital group that is bringing all digital specialisms into one group, providing clients a complete breadth of digital services whilst also delivering the depth of specialist knowledge. The group works across digital activity from multilingual search and social marketing through to design and development across all digital platforms.
They group companies are best known for their innovations across emerging media developing seminal initiatives in big data, social trending, social marketing and multi-screen video for BBC, Virgin and Orange amongst others.
The group is structured with an agile set-up mirroring the ever-changing digital landscape and offers value to clients as they do not have large overheads and inflexible structures of traditional full-service and integrated agencies.
The group is currently made up of 18 companies with another 14 companies scheduled to come onboard in the next year. Each agency is part of an earn-in equity model creating significant value and co-ownership of the group. The revenues of the group in the next year are expected to reach £40m.
For more details and a full list of member agencies see www.digitalinnovationgroup.com