29 January, 2016 (London) The Digital Innovation Group (DIG), the largest independent group of digital agencies in the UK, has identified 2016 – the year of the £billion unicorns, changeable landscape of social platforms, advancements in augmented reality and the insatiable demand for video on mobile – as a key growth year for the business due to its unique skillset of digital and technological expertise.
The Digital Innovation Group (DIG) is the UK's largest independent digital agency because of its mastery to create beautiful stories through radical tech across multiple platforms. With 16 companies in the group and a growing number of affiliates and partners, it has specialist teams in digital strategy, UX, design, app development, and digital marketing services. Specialising in several platform frameworks in multi-screen video, big-data, loyalty, and programmatic advertising, its rare combination of talents, is one which clients are now demanding as standard.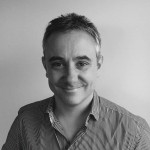 Rob Walk, chief executive of DIG, says: "Brands need specialists that can help them understand and navigate the habits of these new generations and their use of technology. Specialists that provide the insight and tools to differentiate and compete more effectively. Specialists that have deep understanding of complex technologies like programmatic advertising and data analytics. DIG is a different type of agency with disruption at its core. Our agile structure and deep specialist knowledge of emerging technology and trends gives brands the insight and tools to survive and thrive in the 21st century."
With clients as far reaching as Virgin, Barclaycard, PokerStars, Network Rail, Dominos, NHS, spanning most industry verticals, DIG can draw on its digital expertise to bring the latest and most creative concepts to life across the ever increasing array of media and devices.
DIG was instrumental in providing cutting-edge initiatives in the UK including the first big data and social trending engine for the acclaimed BBC Sound Index. It managed the conceptualisation of what is now the fastest growing TV service in the UK, YouView, in conjunction with IBM.
Domino's Pizza worked with DIG to create the Domino's Pizza Box Office. In collaboration with Lionsgate Films, Domino's Pizza Box Office used DIG's video platform to launch the first-ever movie streaming rental service for a pizza company, illustrating how DIG can help brands to leverage new and exciting opportunities through both DIG's innovation in technology but also its connections within the content creator communities.
Brands such as Virgin and FreeSat rely on DIG companies for development and integration of their TV platforms. Orange appointed DIG for the prototyping of early smartphone services.
DIG's ability to help organisations delve deeper to embrace new technologies and adapt to the changing marketplace is evident within the Curzon Home Cinema service. Established in 1934, Curzon is the UK's leading independent cinema chain specialising in world cinema. In 2013 Curzon broke with Hollywood tradition by releasing new cinematic releases on the same day into the living room via its Curzon Home Cinema service.
DIG companies, specifically Easel TV, won Digital Champion at the recent Lloyds Bank Growing Business Awards, worked with Curzon to enable its service to roll-out to an ever increasing array of consumer devices including PC, Mac, tablets and the broadcast TV platform Freesat. Since then Curzon has continued the roll-out on several smart TVs, streaming devices, and other UK broadcast TV platforms such as Virgin Media TiVo.
Agility sits at the heart of DIG which benefits from none of the large overheads and inflexible structures of traditional full service agencies. DIG understands the essence of digital technologies to help support businesses that want to harness these to remain competitive and evolve as their consumers evolve. The ethos is one of working with clients defining strategy to maximise the potential of digital services, no matter how complex the challenge.
Rob Walk says: "We love working with innovators, be they start-ups or multinationals. Our approach is probably unique in this industry. I doubt that any other company has the broad approach and depth of specialisms that we offer."
About DIG
DIG is the largest independent group of digital agencies in the UK. It is a new breed of digital group that is bringing all digital specialisms into one group, providing clients a complete breadth of digital services whilst also delivering the depth of specialist knowledge. The group works across digital activity from multilingual search and social marketing through to design and development across all digital platforms.
They group companies are best known for their innovations across emerging media developing seminal initiatives in big data, social trending, social marketing and multi-screen video for BBC, Virgin and Orange amongst others.
The group is structured with an agile set-up mirroring the ever-changing digital landscape and offers value to clients as they do not have large overheads and inflexible structures of traditional full-service and integrated agencies.
The group is currently made up of 12 member companies with another 20 companies scheduled to come onboard in the next year. Each member agency is part of an earn-in equity model creating significant value and co-ownership of the group. The expected revenues of the group in the next year are projected to reach £40m.
For more details and a full list of member agencies see www.digitalinnovationgroup.com
For more information, please contact:
Clare Plaisted
Plaisted Reid Communications
clare@prcoms.com
+44 (0)7739920287/ +1 703 300 3054