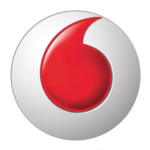 Machine-to-Machine (M2M) technology will soon become common in our homes as utility devices and plants are connected in a billion-strong network that share data for greater usage efficiency.
From the consumer making on-the-spot decisions about cost-saving household energy use, to the large public plants that deliver utilities, all will benefit from efficient adaptive policies aimed at reducing the use of energy.
Solutions such as Asset Management, Vehicle Tracking, Security and M2M Meters will help streamline usage and efficiency through data analysis. It's the subject of a report released by Vodafone recently; Machine-to-Machine (M2M) Utilities Insights, created from opinions provided by several experts within the Energy and Utilities industry.
"Smart Metering empowers the consumer so they can take control of not just how much but more importantly, in a world where we are meeting our energy needs more sustainably, when they use energy, by giving them real-time feedback," says Rich Hampshire from energy company CGI.
Vodafone's role, as a communications company, is central the building of this network, connecting millions of household and industrial devices to monitor every step of delivery in the infrastructure with minimal interruption or wastage.
The report from Vodafone can be viewed here, outlining the whole M2M concept and how it will benefit both companies and consumers.
For more information about the latest M2M news, visit www.worldofm2m.com