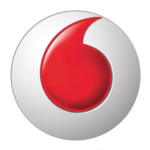 Marketing Release – Machine-to-Machine technology (M2M) is providing the supply chain with vital data in real-time for increased efficiency and reporting purposes, states Vodafone's new M2M Insights Guide.
Each element in a production line or a supply chain can now deliver vital data that can be used in real-time to report and fix faults automatically, review targets and production levels, and increase overall efficiency.
Through M2M, machines can ask for their own upgrades and work autonomously – learning from their surroundings and analysing data to make real-time decisions without reference to a human supervisor.
Manufacturers can offload a lot of work to machines, creating a smarter and more innovative manufacturing team that can diversify business models to stay ahead of global competition.
According to research conducted by Pew Research Centre in 2014, 83% of the experts surveyed stated that M2M technology would have a beneficial effect on industry and society over the next decade.
Vodafone is committed to enabling customers to drive product quality improvements based on the data from machines on the production line. As they send back real-time data, decisions can be made about servicing, production changes, and upgrades or firmware patches so that 'predictive maintenance' can be offered as standard.
Vodafone's M2M Insights Guide is highlighting the benefits of using Machine-to-Machine technology within the manufacturing industry. Click here to find out more.
Furthermore, the latest M2M news can be found via http://www.worldofm2m.com/