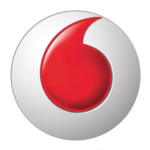 Marketing Release – The manufacturing industry is set to be transformed by M2M technology, states a new report published by Vodafone about Machine-to-Machine (M2M).
M2M is set to revolutionise how the manufacturing industry functions by allowing machines of all kinds to easily communicate with one another.
M2M, otherwise known as the 'Internet of Things' (IoT), aids the operations of a manufacturer at every step – from enabling products to be made faster and at a higher quality, to ensuring that the supply chain is more efficient.
In real-time, M2M technology allows for changes to market demand, whilst monitoring and controlling operations effectively. M2M technology has had a profound impact on the manufacturing sector through improved remote maintenance, mobile asset tracking, and fleet management services.
Machine-to-Machine also has its benefits by being able to generate revenue from the time goods have been loaded up, to the moment they are sent out of the factory.
For more information about M2M technology in the manufacturing industry, click here.
To find out more about the latest topics regarding M2M, visit www.worldofm2m.com.