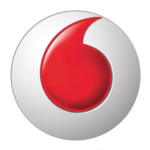 Marketing Release – Machine-to-Machine (M2M) solutions are playing a vital role in retail sector changes, by helping businesses respond to challenges in real-time.
Using M2M technology, businesses can improve efficiency in their daily operations and deliver a higher quality of service to customers. Machine-to-Machine (M2M) solutions provide businesses with real-time data and can increase visibility throughout the supply chain while reducing costs across the business. This type of interconnected information hub is sometimes referred to as the Internet of Things (IOT).
As challenges grow in the retail sector, retailers can respond to changes via three strategies: delivering a more intimate service, creating a better shopping experience, and increasing operational efficiency.
To get the upper hand against the competition, businesses can secure an edge by being able to reach and serve customers better. Knowing customer preferences and understanding their shopping habits can help drive sales.
For a superior shopping experience customers need to be able to find the goods they want quickly and efficiently – the customer's experience and the way a retailer meets this need, is key.
Supply chains are vital to ensuring that customers can buy what they want, when they want. It's essential that businesses keep track of its expenses, such as energy and fuel costs.
Vodafone has published an M2M Retail Insight guide that delves into Machine-to-Machine solutions in the retail sector, which can be downloaded here.
Additionally, the latest in M2M news can be found on the World of M2M hub site here.