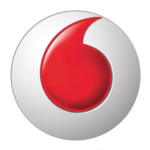 Marketing Release – M2M and omni-channel retailing are set to rapidly change the consumer's shopping experience by connecting brick and mortar stores to the platform of online shopping.
As competition in the retail industry is becoming more and more fierce, consumers are becoming more aware of certain attributes that lead to the basis of their purchasing, such as cost. In fact, a majority of consumers are more likely to visit two supermarkets instead of one in order to cut down costs.
It's clear that shopping is as popular as ever, with people shopping more and more. With this comes the progression of the technology within the retail industry.
A new holistic approach is being put into place, whereby retailers are connecting their bricks and mortar stores to its online store, giving the consumer more information and variety during the decision process.
Through M2M technology, retailers can run a more competitive supply-chain, allowing the flow of goods to be more efficient, enabling them to have the right stock levels to meet demand from the consumers.
The leading provider of M2M solutions worldwide, Vodafone offers services for all retail needs, from dynamic real-time advertising and wireless CCTV, to smart parking – creating an absolute shopping experience.
The progression of the shopping experience and the retail industry have been outlined in a M2M Retail Insights document published by Vodafone. This document, which can be viewed here, also covers Vodafone's pioneering M2M solutions.
The latest in M2M news and industry insights can found via www.worldofm2m.com.