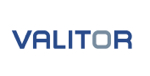 Valitor is a leading acquiring solutions provider offering to adapt and customise a solution for an organisation's merchants through its Partner Programme.
For businesses looking to capitalise on opportunities in order to cross-sell acquiring services to its customers, Valitor offers an established programme in various markets, including card present transactions and e-commerce.
Valitor offers flexibility and customisation suited to match the different needs of a business. Valitor works closely to build a unique value proposition, all the way from boarding procedures to risk monitoring.
The company prides itself on clear assignment of responsibilities and short communication lines, which make it easier to take swift decisions.
Valitor Partner Programme offers the following:
• Adaptable pricing structure
• Guaranteed response within 24 hours for all merchant applications
• Application acceptance within 48 hours, if all requirements met
• Efficient chargeback management services
• Extensive merchant support and training
• Rule-based fraud monitoring system
• 24/7 access to Valitor Back Office, our call center and technology support
• Optimal system stability and uptime of 99.99%
To learn more about Valitor's Partner Programme, visit www.valitor.com