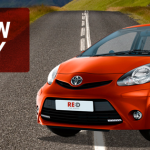 2014 car models are being offered for rental by RED Car Rental, a leading car rental company in Iceland.
These 2014 and 2013 car models for rental range between off-road vehicles to city cars. These vehicles include BMW X5, Land Rover Discovery, VM Golf, and Renault Grand Scenic models.
Travellers have a choice of picking up their new car rentals from either Keflavík International Airport or the BSÍ bus terminal in Reykjavík. If customers choose to pick up from the BSÍ bus terminal, RED will offers its customers a free return ticket on the Flybus airport shuttle to and from the airport.
In addition, RED offers a Meet & Greet service via Keflavik International Airport and at the Reykjavík Domestic Airport. There, an agent will wait for the arrival of the company's customers and escort them to the location of their car.
RED Car Rental prides itself in offering the highest levels of value, luxury, and safety.
To learn more, visit https://www.redcar.is