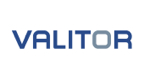 For over a decade, Valitor has been offering its acquiring and issuing services to merchants, banks, and cardholders across Europe. The company's can-do attitude and bespoke solutions have lead Valitor to become a leading business in the e-commerce industry.
Valitor has accumulated its expertise over a period of 30 years, working in close collaboration with Visa EU and MasterCard.
The company holds partnerships with a range of financial institutes and businesses to expand its services to a wider client base, including CorporatePay, and PRESEND Nordic AB.
Furthermore, Valitor is active in the prepaid field, offering issuing and processing services for entities running, or planning to run, prepaid programmes in Europe.
Valitor holds offices in Reykjavik, Copenhagen, and London, and prides itself in its professional, committed, service-oriented, and experienced employees.
For more information about Valitor and its acquiring services, visit www.valitor.com.