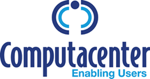 Organisations are being encouraged to strengthen their IT and data security as part of a new report published by Computacenter.
The report, titled 'Close the Security Gap with a Unified Approach', examines how organisations can better their business security via 10 attainable steps.
According to the 2013 Information Security Breaches Survey, by PWC and Infosecurity Europe, 78 percent of large organisations are being attacked by an unauthorised outsider.More and more organisations – and sensitive data – are falling through the cracks in the traditional siloed approach to security.
As the threat landscape continues to evolve and expand, greater visibility of the security position of an organisation will become a critical success factor.
IT departments are already at a massive disadvantage, fighting simultaneous battles without knowing the nature or number of their enemies. And that disadvantage will only increase if organisations fail to adapt to the new normal.
By integrating tools, automating processes and aggregating knowledge, IT departments will have a better chance of closing the security gap and winning some battles. And the business will have a better chance of avoiding the financial penalties and reputational damage that invariably come with security breaches. Until then, that billion-dollar question will remain unanswered.
Computacenter's IT security report can be downloaded here for free.
Computacenter has developed a range of assessments that help organisations define and deliver a multi-layered information security framework.
Computacenter manages thousands of devices and events every month for its customers, which gives the company a unique insight into emerging and evolving security risks. For more information on this, visit http://www.computacenter.com/security