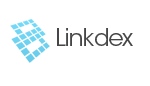 Linkdex, in collaboration with State of Digital, has recently released a free comprehensive online travel industry report, which identifies key trends and potential challenges within the sector.
The report, titled 'Travel 360', has been praised for offering cutting edge strategies and insights, which can be utilized in order to optimise campaigns and future-proof businesses within the travel industry.
In total, over 20 thought-leaders from leading travel brands, digital agencies, and experts from interrelated disciplines, have contributed articles to the report. Overall, it forms a remarkably complete perspective of the enormous and highly complex industry.
Linkdex's aim for the report was to explore the themes of integration, big data, and also gain an understanding of the level of digital knowledge and education in the travel industry.
As part of the report, readers can find out how to Survive Google Travel; how Thomas Cook are reforming business culture to mobilise for a post-digital age; and how TripAdvisor maintain virtuous circles to promote spirals of growth in their business ecosystem.
It also features the best stories and campaigns – from case studies of the cutting edge multi-channel content put out by BA, Virgin Atlantic, and Kuoni; and the international 'Inspired by Iceland' campaign by Kristjan Mar Hauksson, which reversed the fortune of the Icelandic tourism industry following the mass disruption in the aftermath of the Eyjafjallajokull volcanic eruption.
The report can be downloaded for free via the Linkdex website here.