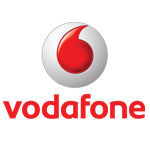 To realise the full potential of M2M remote monitoring, management needs to embrace change and the reengineering of a business, but the potential rewards are great. A new whitepaper published by Vodafone discusses these procedures and the benefits remote asset monitoring brings to an organisation.
According to the whitepaper, using M2M effectively means changing how you decide which parts to keep in your inventory; how you allocate jobs to field engineers; even how you price your solutions to your customers. The data that sensors collect, and that M2M modules transmit, must make its way to the right enterprise systems, where the right staff and automated systems can use it to act — data needs to be analysed and turned into intelligence.
Furthermore, Vodafone's whitepaper shows the benefits of its integrated Remote Monitoring & Control Service (RMCS), including saving an organisation time and cost. In order to allow businesses to remotely monitor and control their M2M-enabled equipment, Remote Monitoring and Control Service combines hardware, a managed M2M connectivity service, and applications.
Integrated Remote Monitoring & Control Service offers a number of benefits to help keep a business one step ahead from its counterparts. RMCS gives management the ability to automatically monitor the health of the organisation's assets in real time, without having to send an engineer to the site – this increases efficiency.
Vodafone is one of the world's leaders in M2M service delivery. The company has been working in M2M for over 20 years, and today provides an end-to-end solution for industrial remote monitoring: from building a business case through technical deployment to staff training and service management.
For help controlling your assets via M2M remote monitoring, read Vodafone's whitepaper here.