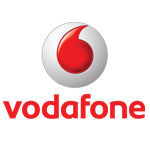 A new M2M whitepaper published by Vodafone states that integrated Remote Monitoring & Control Service (RMCS) can help increase the competitive advantage of a business – saving an organisation time, enhancing its agility, and reducing costs.
Vodafone's integrated Remote Monitoring and Control Service combines hardware, a managed M2M connectivity service, and applications, in order to enable customers to remotely monitor and control their M2M-enabled equipment with a single partner.
Machine to machine (M2M) communications is one of the most disruptive technologies available to businesses today, and its potential is only just starting to be exploited.
The whitepaper published by Vodafone explores how M2M can change how companies manage and maintain widely distributed industrial equipment, resulting in better equipment uptime, dramatically lower servicing costs, and even the ability to offer entirely new commercial and pricing models.
Integrated Remote Monitoring & Control Service offers a number of benefits to help keep a business one step ahead of its counterparts. RMCS gives management the ability to automatically monitor the health of the organisation's assets, in real time, without having to send an engineer to the site – this increases efficiency.
The management system looks for anomalies — such as unwanted vibration or rapid increases in temperature — and takes action, for example by automatically booking an engineer to visit with the right spare part, remotely initiating a failover to a backup system, or polling all the other pieces of equipment to double check for a similar emerging fault.
RMCS sensors operate round the clock and can alert management at the very first sign of a problem: its "just in time" servicing prevents failures before they occur.
Organisations can change the way they charge their customers, which will benefit cash flow measurement of the customer and on-going revenue steam, giving management a higher profit margin.
To read the M2M whitepaper on integrated Remote Monitoring & Control Service, click here.