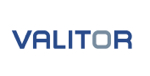 Valitor, the international card payment services provider for both issuing and acquiring, has expanded its issuing and processing services for prepaid programs within European countries, making its mark on the global stage. The company now offers its BIN sponsorship and processing services for entities running or planning to run prepaid programs within the European countries. 
Valitor's issuing system, VIS (Valitor Issuing System), is an issuing processing platform that works in coordination with domestic and international partners, giving them the opportunity to develop and configure various card solutions in their portfolio. VIS connects partners with VISA, MasterCard, and Closed loop projects. Currently, Valitor is issuing 70% of all credit and debit cards in Iceland under the VISA brand.
The VIS platform offers partners to minimise their PCI scope due to Valitor being PCI compliant. Every PAN (Primary Account Number) has a unique reference number known only by Valitor and the respective partner.
All of Valitor's information security policies are based on laws and regulations on personal privacy, the EU's directives on personal privacy and the PCI DSS (Payment Card Industry Data Security Standard). Valitor is subject to licence and is regulated by the Icelandic Financial Supervisory Authority (FME).
Additionally, Valitor recently began issuing a new credit card, World Elite MasterCard, on the Icelandic market in cooperation with Arion Bank – Valitor is a Principal Member of MasterCard International. The card is issued through VIS issuing system.