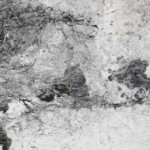 French artist Anne Herzog will present a solo project titled Under the Volcano at Gallerí Fold art gallery in Reykjavík, Iceland. The exhibit is set to run from 14 September to 29 September 2013. 
Anne Herzog (b.1984) received an MFA in cinema from the University Pantheon Sorbonne and an MFA from the Fines Arts of Nantes, France. Her work centers on the origins of the universe, paying special focus to volcanoes, jurassiks, amphibians, (creatures mediating between water and land, linking periods of time between prehistoric times and age present), strange attractors and fractals. 
The central theme of Anne Herzog's work is to find the centre of the earth in Iceland at Snæfellsjökull glacier, a stratovolcano located at the tip of Snæfellsness Peninsula. Since September 2004, Anne Herzog has been interviewing people who live just below the glacier.
In Herzog's work, walking through the lava field around the volcano is a performance. The volcanic landscape is perceived as the stage of a ritual and the ritual of walking is recorded in drawings, paintings, sounds, videos, and documentaries. These media are evocative records of humans' journeys and pilgrimages throughout the ages. The action of Herzog on the volcano is a theatrical language, based on the idea of process, of time and space in situ.
In A Report on the Journey, published in New York Times on February 2005, Susan Sontag described the glacier like "Imagining the exceptional, often understood as the miraculous, the magical, or the supernatural, is a perennial job of storytelling."
At Gallerí Fold, Anne Herzog is showing experimental canvas she did in 2011-2012-2013 on the earth of volcano Snæfellsjokull. Most of them are created with wax, characteristically this chemical compounds melts above 45°.
Wax seems to be physical and present as well as having other dimensions. The works are all about process. As a Land Art artist or impressionist painter, Anne Herzog works outside. Nature, Herzog's source of inspiration, allows her to work with a degree of uncertainty, as the elements of nature exclude the idea of being able to control everything. The glacier creates a seismic pattern, strange attractors and fractals. The paintings hints towards mysticism.
Gallery website:http://www.myndlist.is/Exhibitions.aspx?ShowRoom=1
Artist's website: http://www.anneherzog.com/index.html