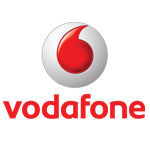 Dublin, Ireland – Marketing Release – Vodafone's new research paper, The state of M2M in consumer goods and retail, reveals that 83 percent agree that M2M is the future for customer interaction and can help enhance store operations.
Machine-to-machine communications present many opportunities in the consumer goods and retail sector. M2M can help interact directly with consumers through connected instore services such as digital signage and wireless point of sale. In addition, in can help improve supply chain effectiveness and get products to stores more quickly, as well as optimise the operations of stores and warehouses, cutting energy use and maximising utilisation.
According to Vodafone's research, the consumer goods and retail industry definitely sees the potential for M2M: 35 percent strongly agree that early adopters of M2M will gain competitive advantage, compared to 29 percent in other sectors.
The top driver for investing in M2M is to deliver process and productivity improvements, cited by 51 percent of respondents, compared to 44 percent in all industries. Cost savings came in second, cited by 47 percent of respondents, compared to 45 percent in all industries.
The research paper highlights findings from Vodafone's main research paper, The M2M adoption barometer 2013, which discusses the global adoption of machine-to-machine (M2M) communications for operational efficiency, amongst other advantages.
78 percent of respondents see M2M adoption as crucial to business success and those that are in the process of implementing M2M, consider it a key priority – 50 percent of organisations will have adopted M2M by 2015.
For more information about M2M communications and to read Vodafone's research papers in full, visit m2m.vodafone.com/barometer.